Talking about making money online, Whatsapp is not an exception. We have many ways to make money from Whatsapp, but among all of them, none of the other ways is as better as selling products on it.
The best part among all of this is it requires no investment.
You can sell products like clothing, electronics, Makeup, Kitchen and Bathroom appliances to customers with the help of WhatsApp. But there is no need for you to buy the products. And you don't need to take care of delivering products to customer's location. And you don't need to spam your contacts to buy your products. Yet you can make your selling business run and make profits.
Here is the step by step procedure to do it.
7 Steps to Sell on Whatsapp
Have you ever dreamt of starting a retail business where there is no need for you to invest in purchasing the stock. Here you will be doing the same thing. You can sell a product by increasing your margin but you don't actually need to buy them or deliver them.
And yes you can also sell these products apart from Whatsapp. Whatapp will be just your main contact point with your customers.
1. Create an account in Whatsapp Business
Whatsapp also providing this business app on the play store aside of their original WhatsApp app. For a Business where you totally depend on Whatsapp, Whatsapp Business app gives few extra small features which are really useful for us.
You can definitely use the normal Whatsapp, using Whatsapp Business just makes it more professional and bit more useful.
1. It Will Show the full details of your Business to your Customers and creates trust.
Unlike normal Whatsapp profile, people can see your entire business details. You can set your business timings, your location and what is your Business moto.
This information will be useful for them and also trust you.
2. You can Keep a Brand name for Your Business.
Name for your Business is really so important. If your name is Satya, naming your brand name as Satya boutique or Satya Collections will show what your business is about to your customers immediately.
And also a product with a brand name is more trustable than a no-name company. This actually improves sales numbers.
With the help of Whatsapp Business, you can set the Business name which anyone can see even without adding the number to contact list.
3. You can Send Quick replies for frequently Asked Questions.
Normally people ask questions when they are looking to buy something from a new place. And some questions like "Do You Accept Cash on Delivery?" are soo frequently asked. With the help of Quick reply feature, you can instantly give him the answer by saving the answer in quick replies.
And also messages like Good Morning, How Can I Help You, Is there Any Issue, Which Colour Do You Want, etc all these replies you need to be giving many times. You can do all this so easily with that quick replies feature.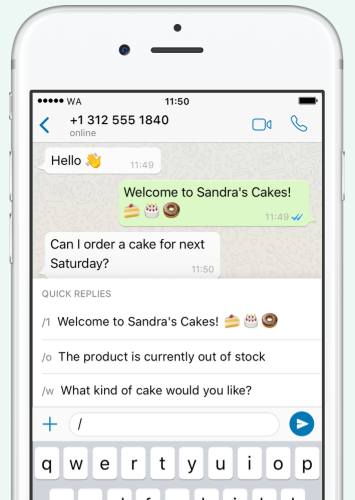 4. You can Send Automated messages
You cant be online all the time and people who message you may not receive a reply for hours until you got online. Whatsapp Business App has a great feature where you can prefix a message like "Thanks for Contacting Satya Collections, we will reach back to you soon" or mentioning some specific time.
So now if anyone messages, you can still send this kind of some messages which makes a good interaction with your customer.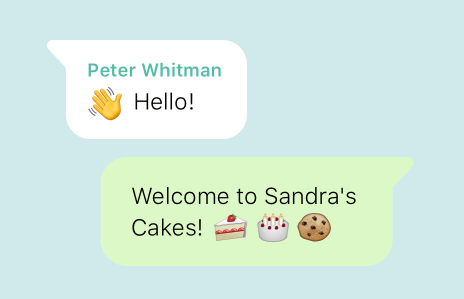 5. You can Label your Customers which is useful for clean Organisation
This is a kind of feature which makes all your process simple and helpful for clean organization. You can create Labels like Paid, Pending, Order is on the Way, etc.
So you can list your contact in these labels and get a clear understanding about who paid and who still needs to Pay. Moreover, it will also help you remind about customer payment details each and every time you open WhatsApp.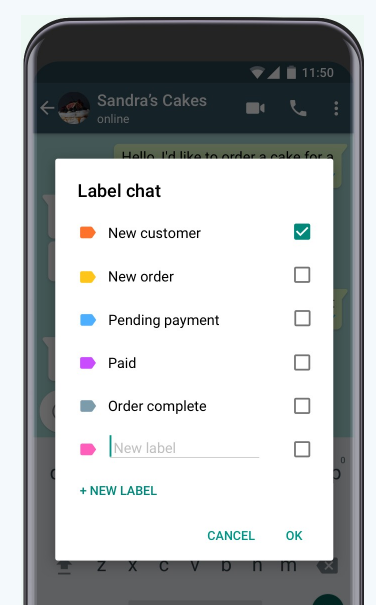 2. Create an account in Meesho App
In Case you are wondering what Meesho app is, it will give your products which you can sell to your customers. There are many products like Cosmetics, Clothing for Men, Women & Kids, Mobile accessories, Kitchen and Bathroom Appliances, etc. And there are thousands of models in them.
Download the Meesho App and use the referral code: RAVITEJ352 to get 30% off on first order.
Click on "Account", then click on "Edit Profile" and provide all the profile information with your "contact, personal, work & Education" details.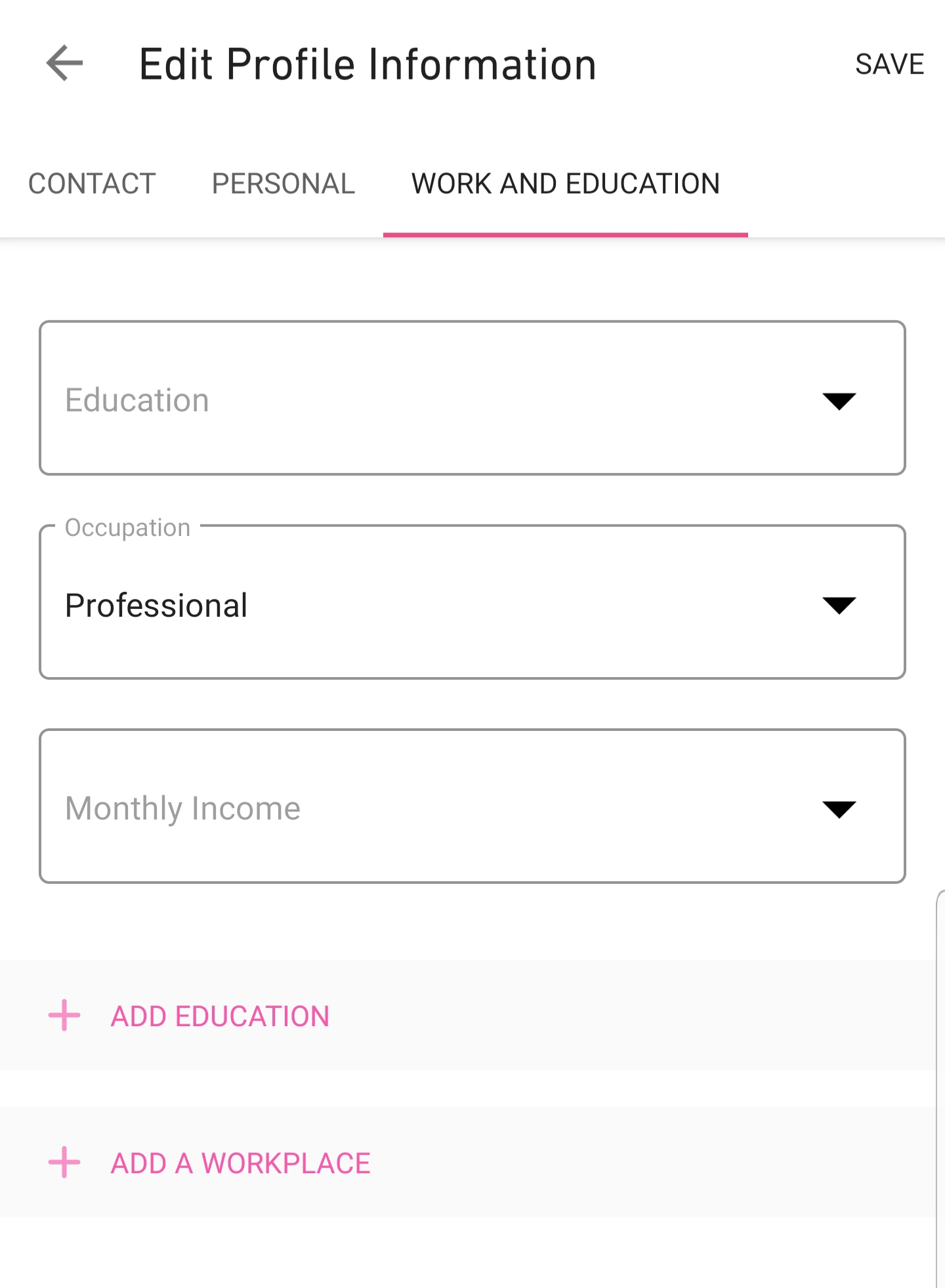 Then click on "My bank details" option and provide your bank details, so that you can receive money through that bank. Make Sure you are providing correct details as you will collect all the payments from it.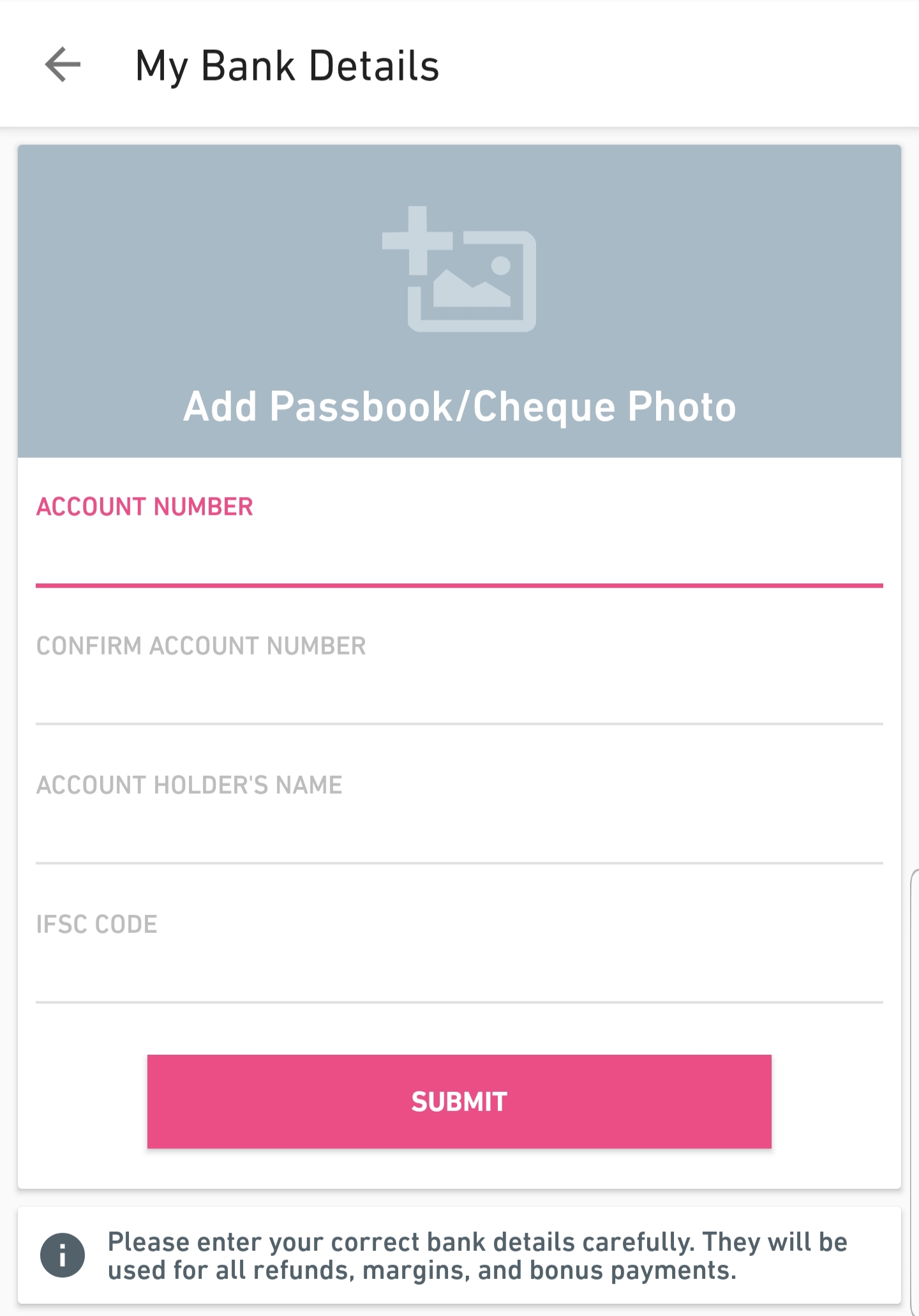 With my help of "My Payments" option, you can track all your payments. My best suggestion is to surf the app for a few minutes to get a clear idea about what happening there and also how are the products and how are prices for them, as these things are the basic to know while starting.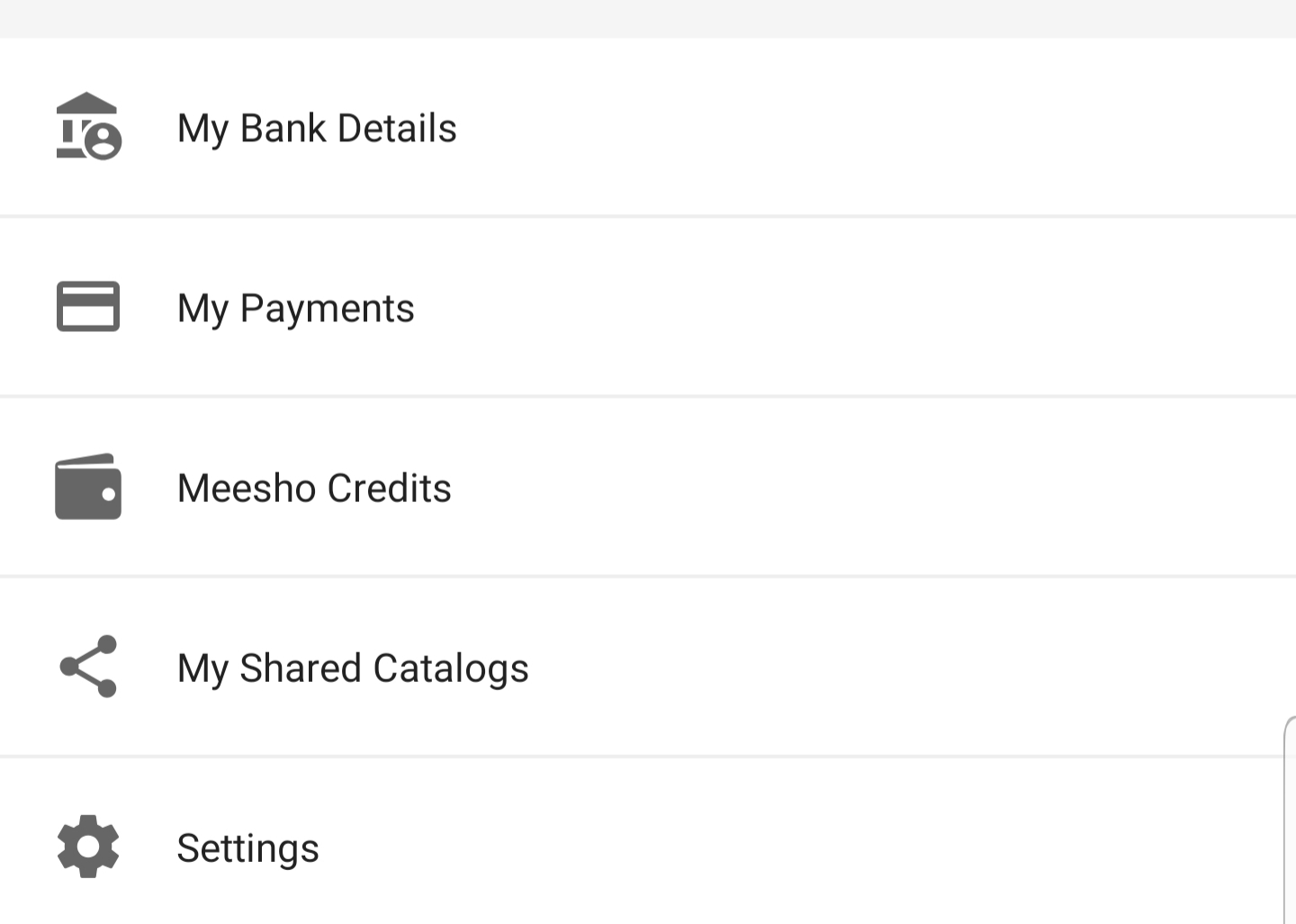 And most importantly, there is a "Help" section, where you can find 6 Must Watch Videos. They are soo much important that even Meesho App gives you are certificate if you finish watching all the 6 Videos.
They are around 3 – 5 mins long and help you make understand "What is Meesho Reselling?", " How to Earn With Meesho?", "How to add Margin and Place Order?", "Meesho's Weekly Bonus Program", "Meesho's Key Policies", Receiving Bonus, Margin, & Referral Commission". 
3. Get Your Customer Contacts
Actually getting your customers is easy than you think. You don't need to say to everyone that you are starting a business. Or you don't even need to adjust with your contacts and expect them to buy.
You can get contact details easily in 3 ways.
1. Join in Whatsapp Groups
You can join in WhatsApp groups by searching WhatsApp groups or WhatsApp groups for fashion etc on Google. You can join the group and then get in contact with many people who are interested in this kind of stuff.
You can post 2 or 3 there and also get in contact with people over there. Introduce to them that you sell clothing and other stuff online. If any interested, you can directly message them and make as your customer. Always remember, improve your contact base slowly, don't hurry or spam. Things don't work like that and your efforts will be wasted.
2. Get more contacts by using social media
Create a FB page, Instagram account, Twitter, Telegram, whichever is possible to get customers apart from WhatsApp. You can directly post products over three and get customers directly from these sites.
Quora and other forum apps will be useful to promote your business on the online and link them back to your WhatsApp group or any social media platform. Whatsapp will be soo much goo as you can get his number and also chat with him more in-depth knowing your customer's needs.
3. Create a Website and get more customers
If your contact base is good enough, you can create a website to collect the contacts or you can directly post the product details over there and get sales right ahead.
Don't invest on Website in the starting stage, as the website takes a lot of time to grow and also needs knowledge and time always invested in it. But after you are getting good sales and what to improve more, then you can definitely prefer the website.
4. First Send the Product details to Whatsapp Contacts, Groups & Other Social Media Pages.
In Meesho, you can find various products & in various models. You can choose what your customers mostly want. If they are women, you can send photos and details of products like churidars, Sarees, Makeup items, jewelry, etc. If they are Parents, send the baby stuff or stuff which can be used in schools.
Similarly, you can send details of products like shirts, suits, to men. The only main thing you need to do is, you need to think about what your customers would like and send them the stuff related to them. After a bit of discussion, you can understand what are his/her likes and dislikes and send him/her the stuff which they are interested to buy. With that, you can achieve more sales and also you don't need to spam them with all your products.
Sending details and photos to your WhatsApp contacts from Meesho is so easy. Meesho looks like a normal E-commerce app like Flipkart & Amazon. You can surf the products on it and just click on "share on Whatsapp" button available.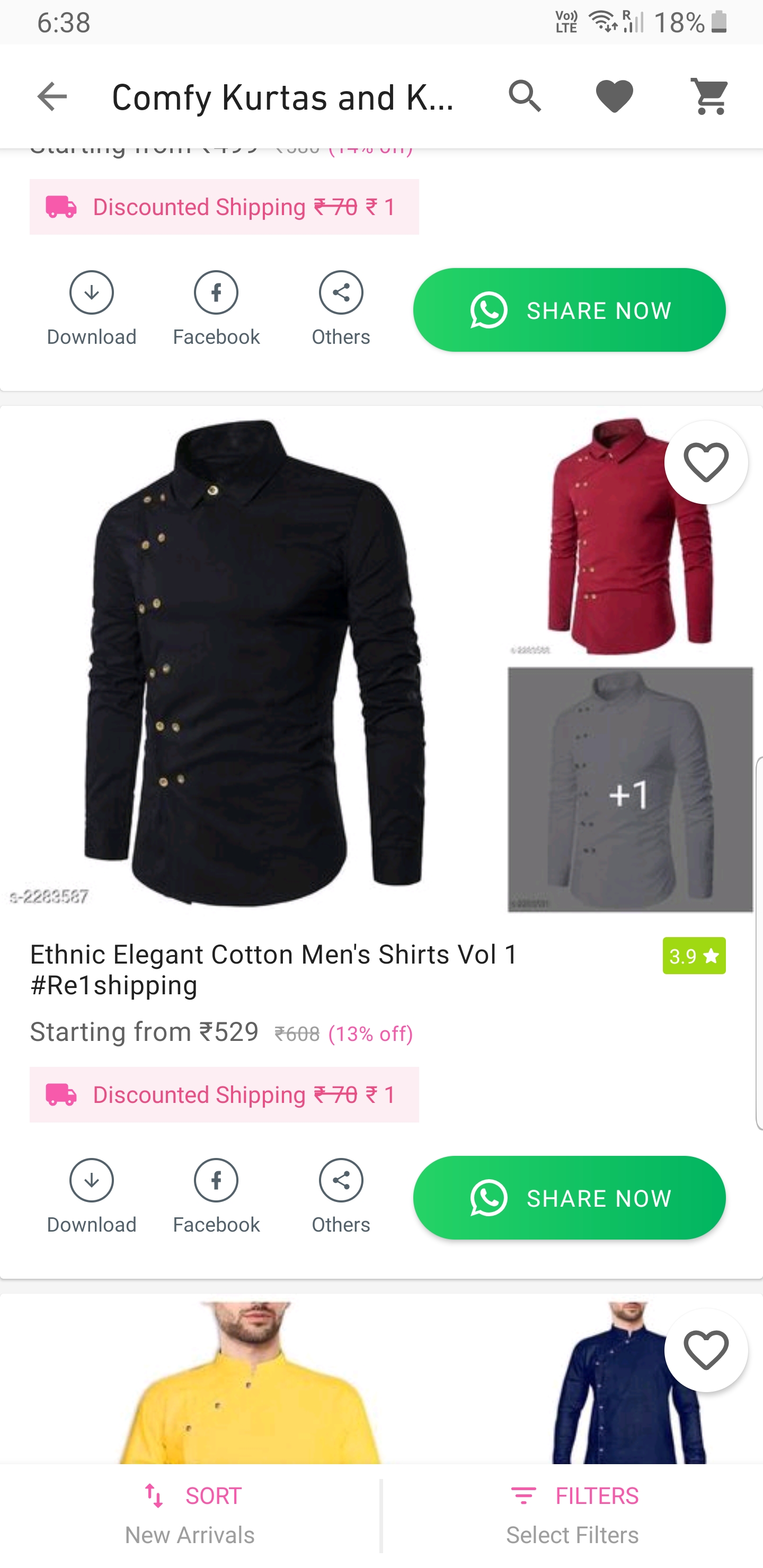 Or you can even select a specific color which you want to send.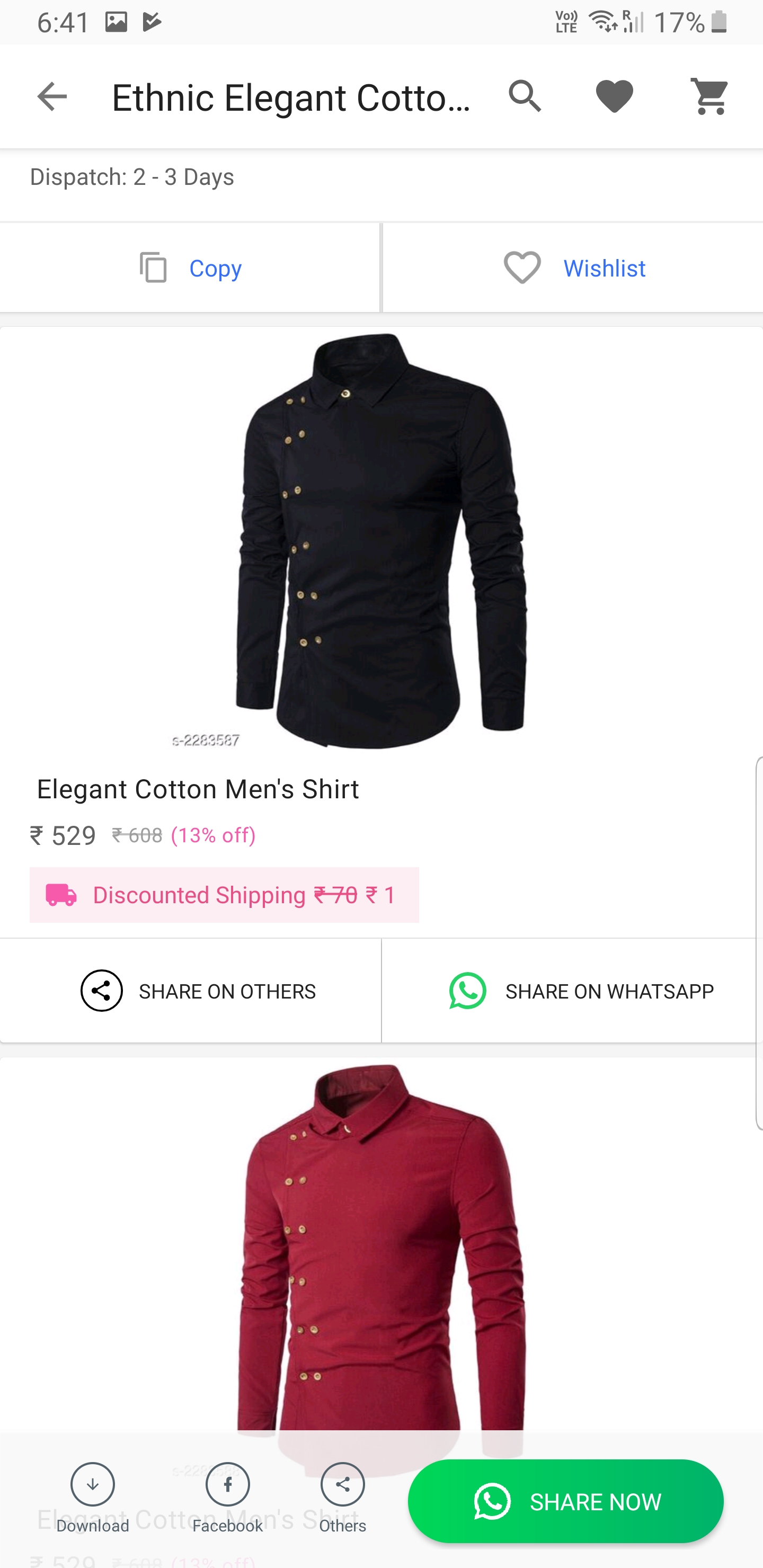 Then you can select for which contact you want to send on WhatsApp and Meesho will send both the photos and details of that product to that customer.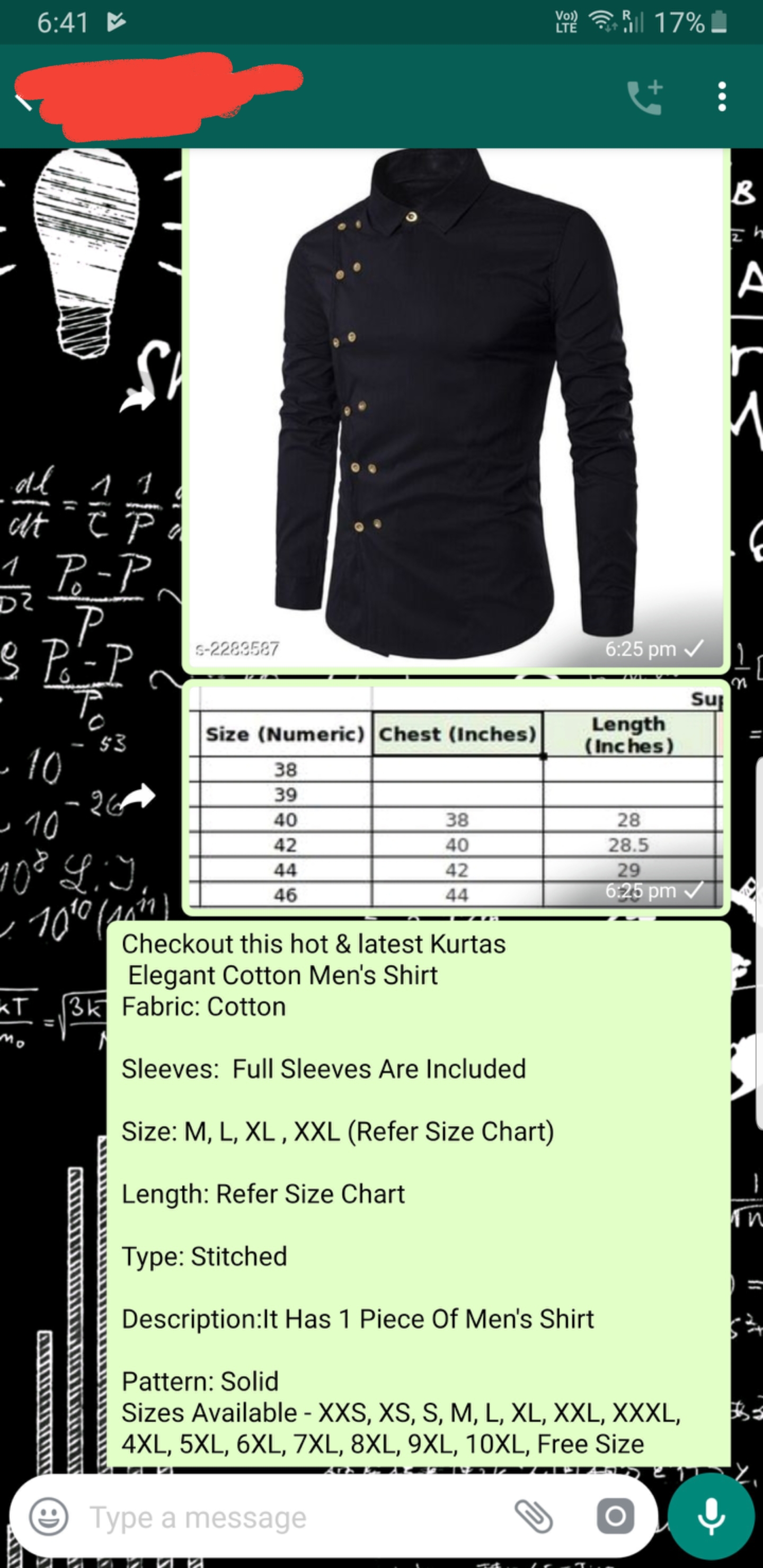 Apart from Whatsapp contacts, you can also get in contact with customers on Social Media sites by creating a Facebook Page, Instagram, Twitter & Telegram app. You can also use Quora and other forums to publish about your business and get contacts.
The most part comes here: The Price.
Meesho will provide the basic cost for the product on the app. Now you need to add your margin and say to customers.
5. Adding your Margin while mentioning Price
By sending the pics and details of the products, your customers don't see any original price of the products.
You can see the price of products on the app like this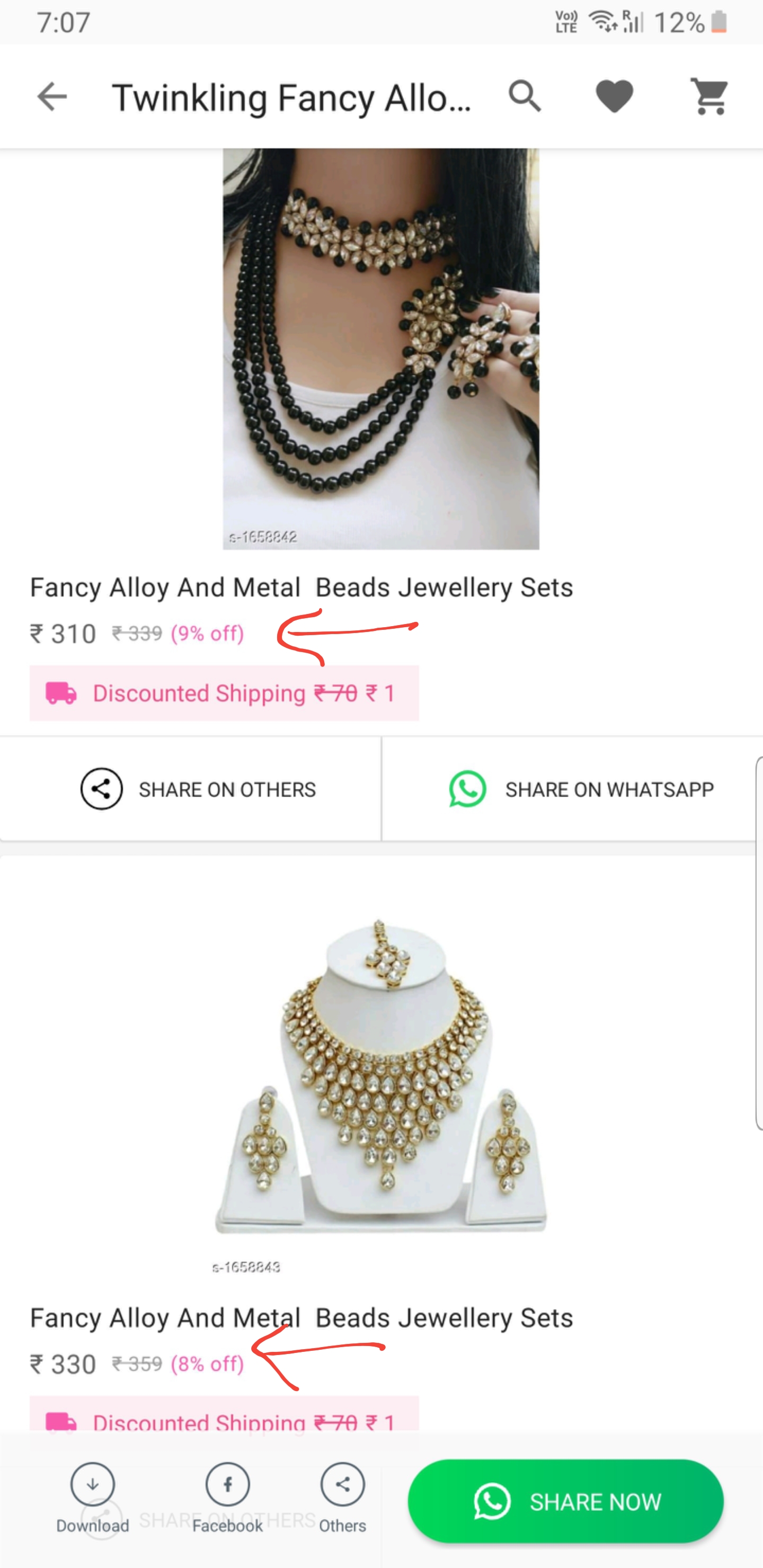 You can some amount and send the price details to customers right after you send the details or after if they asked: "how much the price?". Here as the product costs Rs 310. You can add and say like around Rs 350. If they ordered the product. You will be getting Rs 40. You can definitely add more than that, but that depends on whether your customer is will to buy for that price or not. If he/she felt the price amount is more, you will lose the order and also Rs 40 which you have got in my example.
So pricing the product strategically is soo important.
Moreover, you get a huge bonus for selling more. The offers will be like this,


So, you don't really lose a lot for selling for low price, you can actually cover that by getting high bonuses as more people will be buying from you for the low prices you provide.
6. Sending the Product to Customers
After sending the details, if your customer is willing to buy the product. You can order the product to his address.
The best part is, the parcel will have your brand name on it. If you have named it Satya collections, it will have Satya collections on the parcel which creates a good trust on you for your customers to buy again from you.
There is also another plus point which is even bigger than this. If you have sold a Rs 529 shirt for Rs 580. The price on that delivery package will Rs 580 and there will no mention of Meesho anywhere in the product. So your customer will not know the real price and also don't know anything about where you are getting the product.
Here is how you need to order a product for the customer.
If your customer is asking for this product.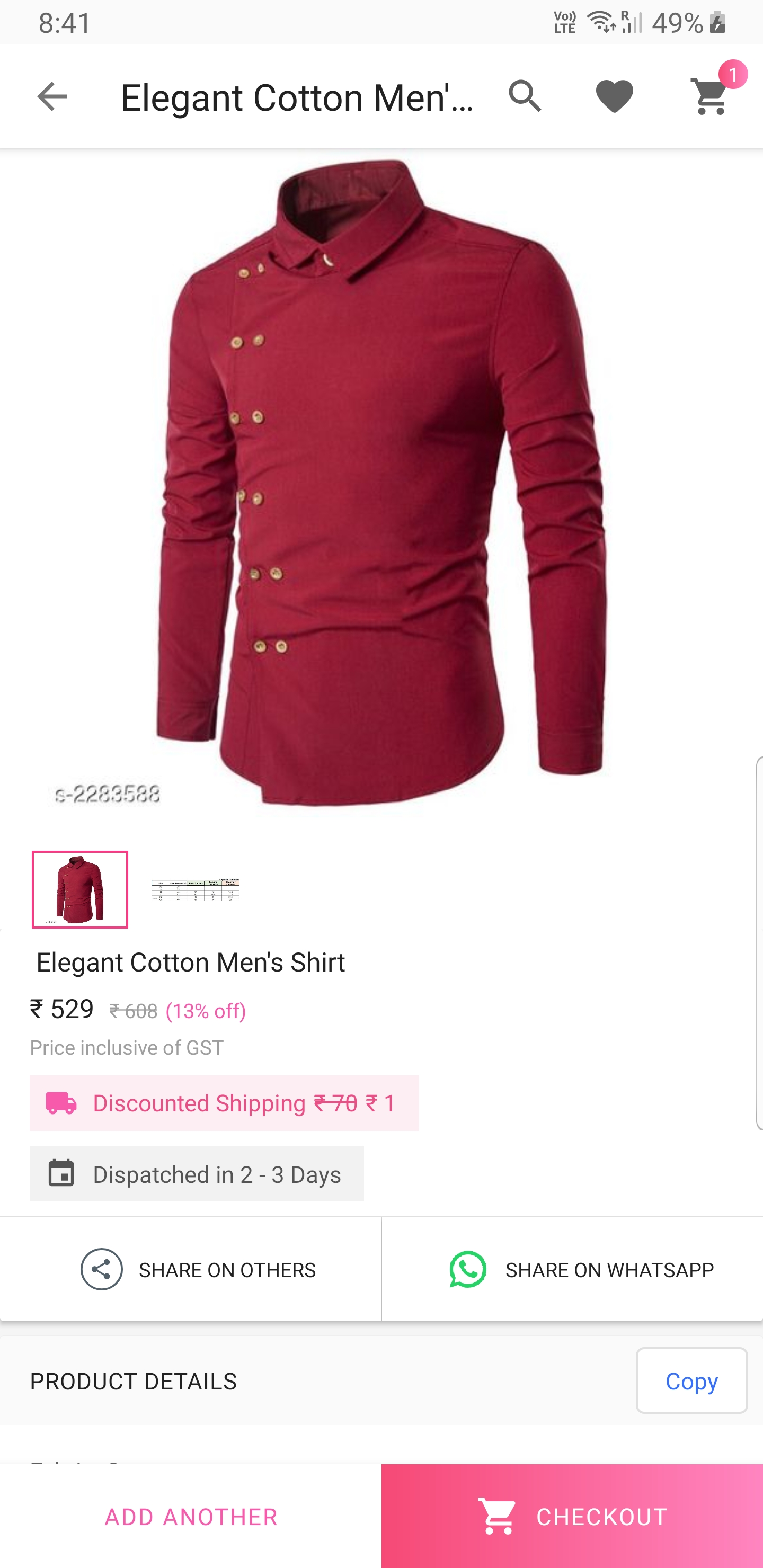 You can add it to cart just like any E-commerce site. There you can select whether the payment whether through online or Cash on delivery. If your customer already paid the amount, you can select online and pay through Debit/Credit cards or Online Wallets. If your customer chose Cash on Delivery, you can select the cash on delivery option.
Mostly Customers choose cash on delivery as many people may not believe some unknown source to pay money.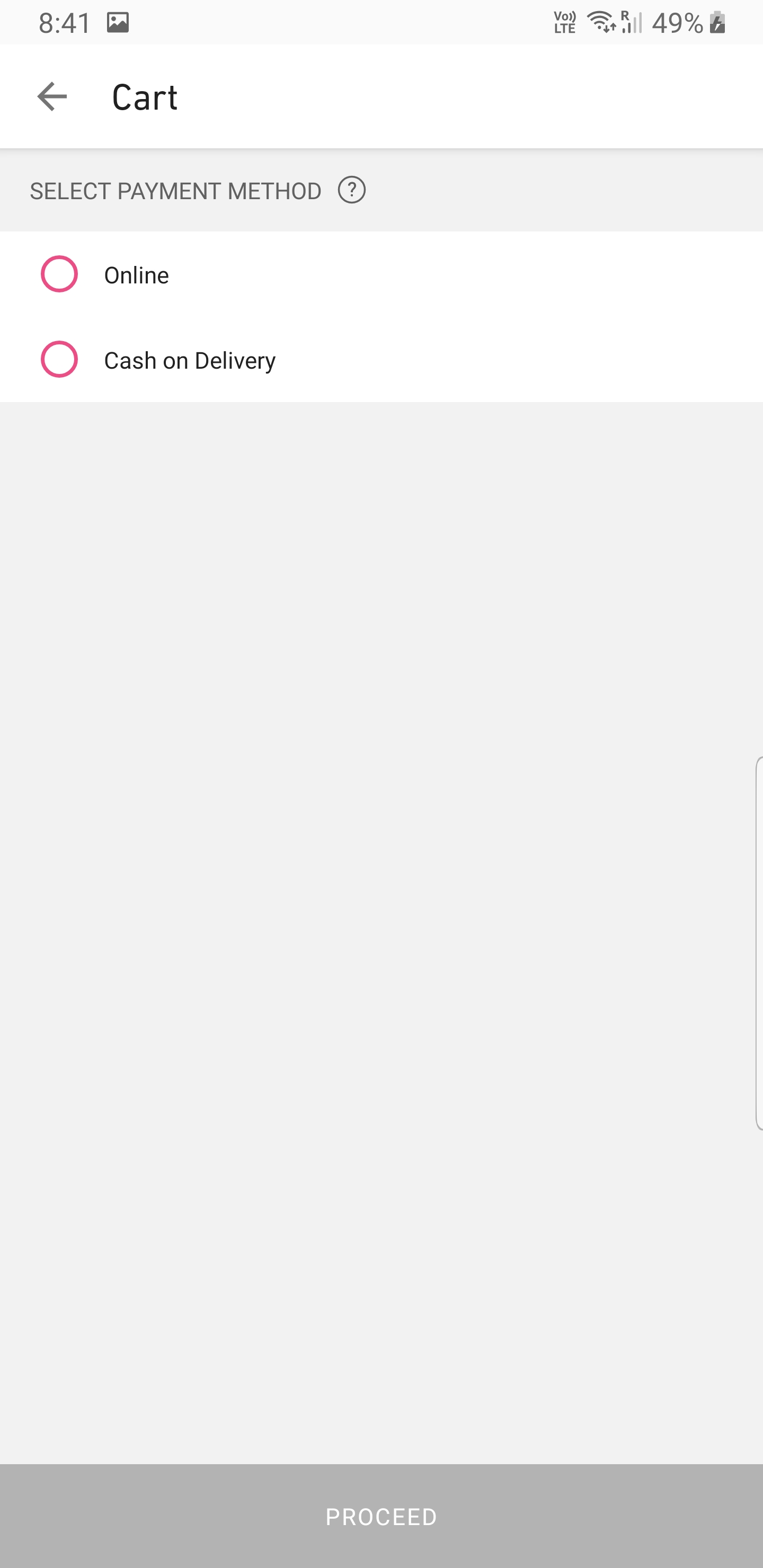 You can select the option and click on proceed. There you need to mention the cash to collect from the customer including your margin. So that amount will be printed on Delivery Package to customers and they will pay that amount to the delivery guys of Meesho.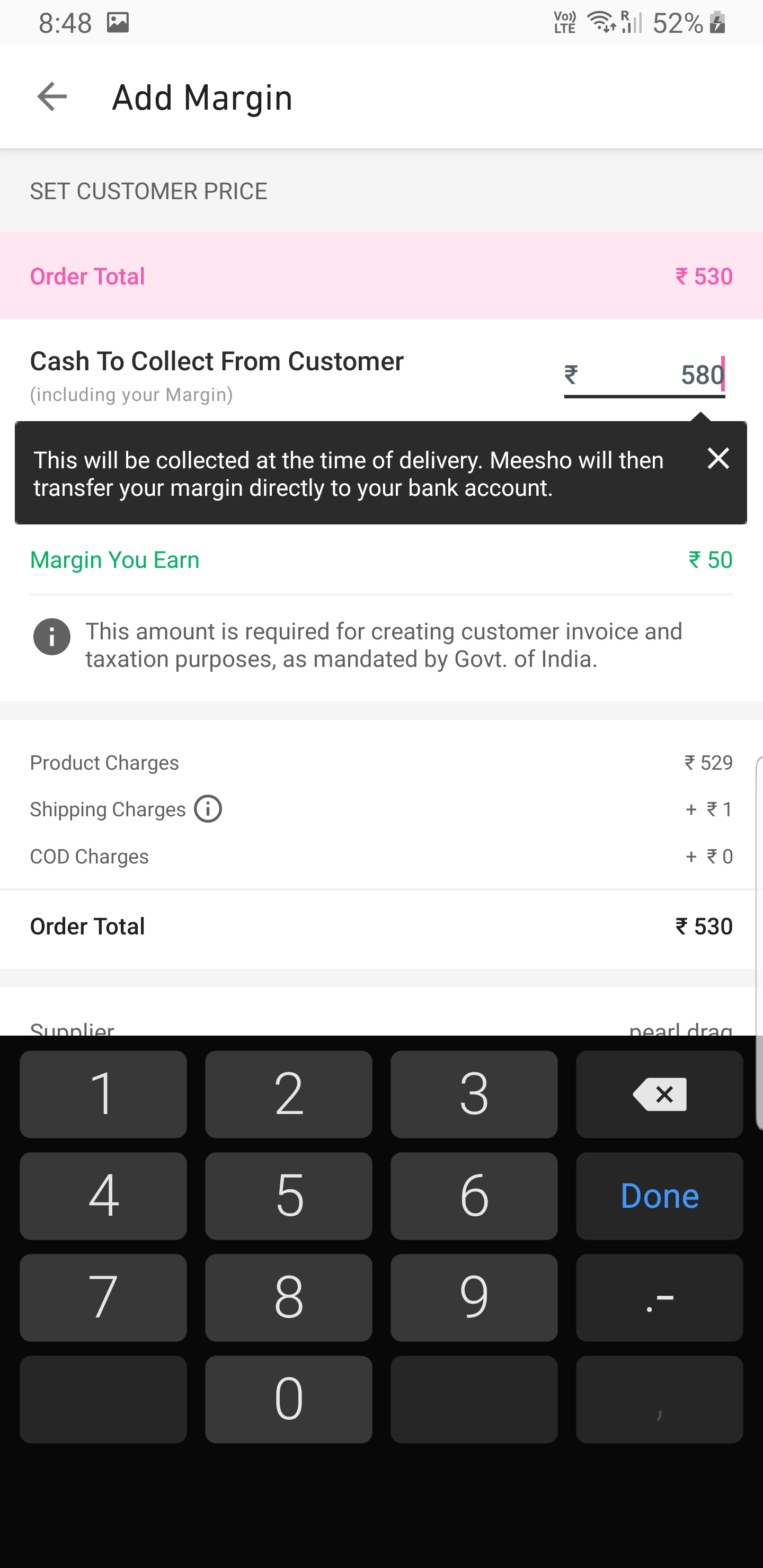 After entering the amount they need to collect from customers, click on proceed. Now you need to add Shipping Details of your customers. So that they can deliver the product to the customer's location. Add the address and click on proceed.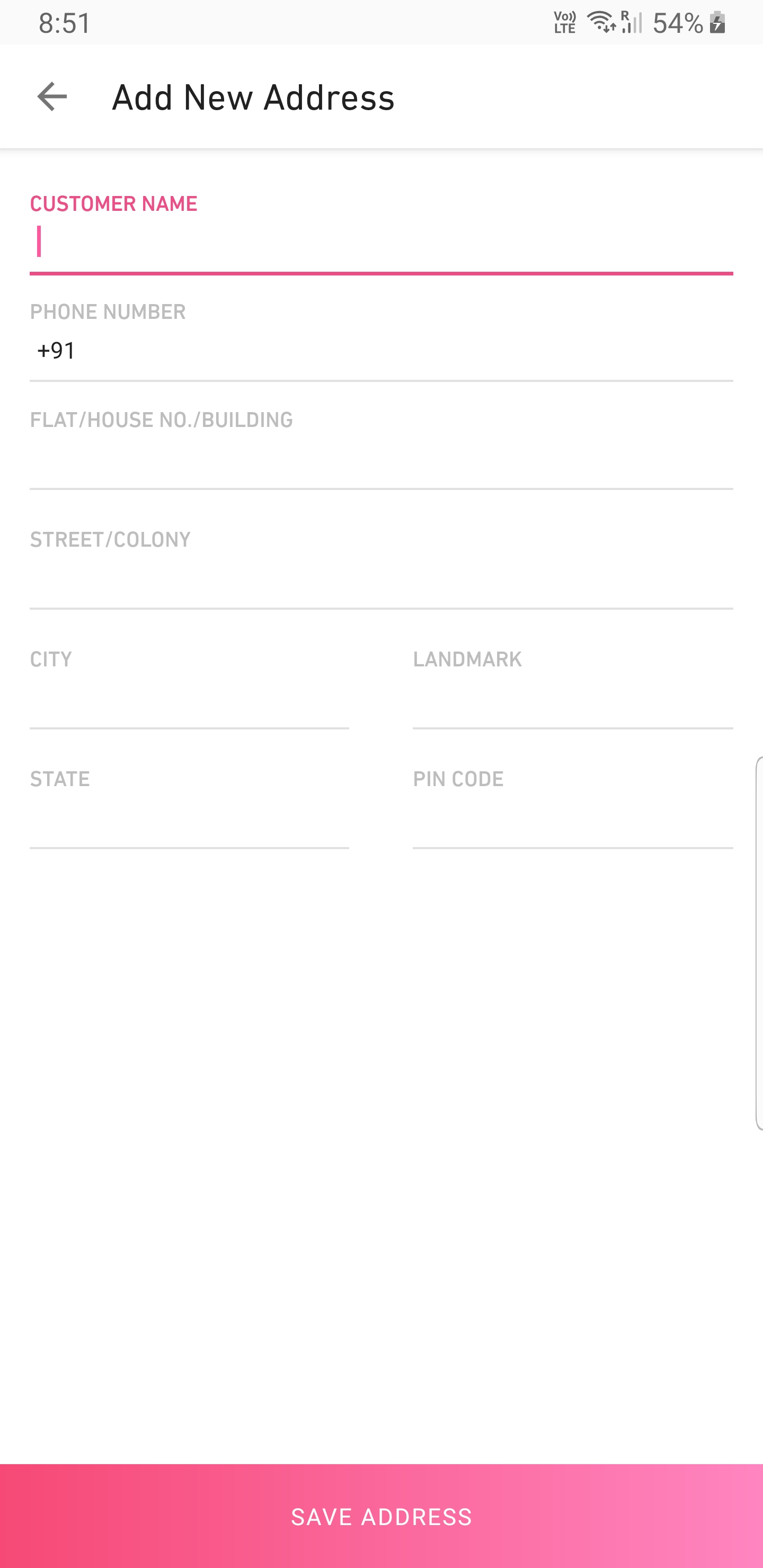 It will show a pop-up asking your details, you need to fill those details, as they will be displayed on the delivery package for your customers. You can fill those details by placing your brand name so that your brand can get a good trust.
Now you can click on Place order, if you have selected COD, your order will be placed and money will be collected from the customer. If you have selected online payment, you will be redirected to Payments option where you can pay from Credit, Debit or any online wallets.
Once you click on Place Order, the order will be confirmed and will be delivered to your customer with all your details.
7. Get your Margin to your Bank Account
If your customer directly paid you the money, you can order the product by selecting online payment and keep the remaining margin amount with you. Or else you can select cash on delivery and get your margin into your Bank within 10 days.
In case you have not, you need to upload your Bank details in the account section, or else you won't able to receive money from Meesho.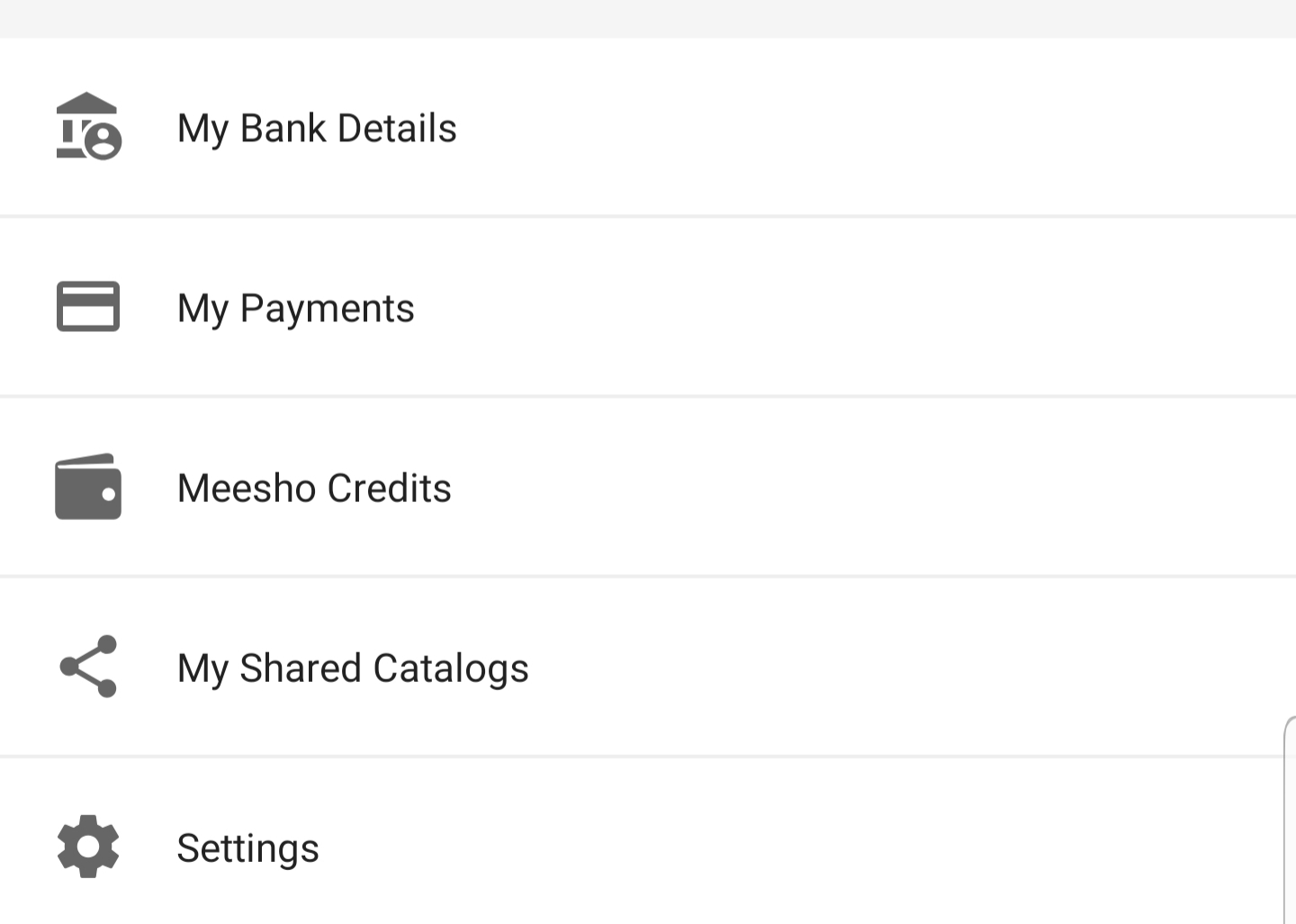 On the Meesho Credits option, you can get bonuses which will be added to your wallet every Tuesday if you have reached the goal. And also there is a referral program to this app, where you can refer and earn 20% of sales on the first 5 Orders, 5% of sales in the first 6 months &  1% of sales for the next 18 months.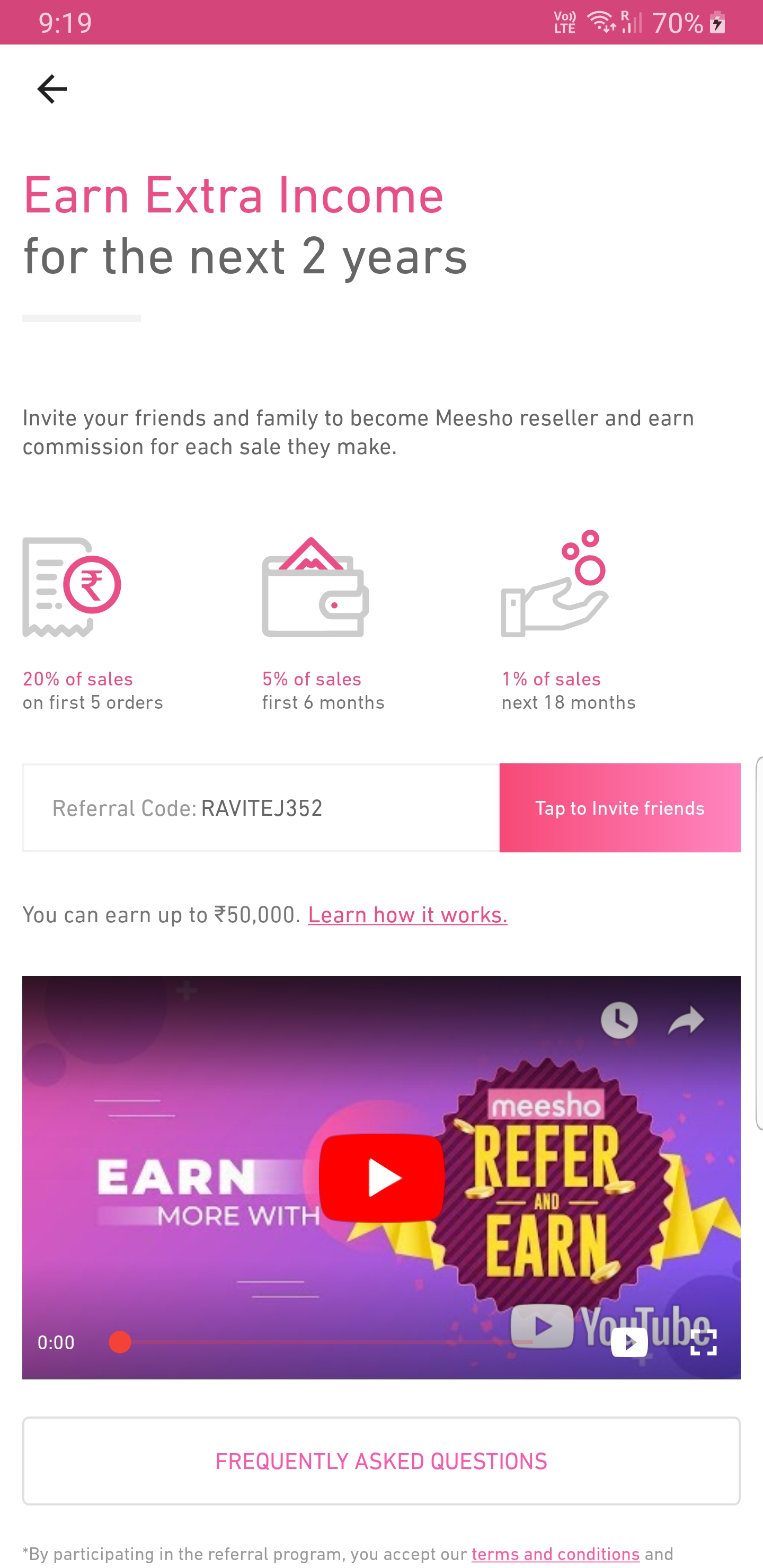 By following each and every step exactly, you can build a great business slowly and later you can even build an E-commerce website and get more audience. End of the day, you will be in retail business and get profits by adding your margin, the best part is you don't need to buy products before and invest in it.
Best Alternatives to Meesho
Meesho is undoubted the best app for selling on WhatsApp as a retailer. But there are also other apps where you can do the same as Meesho. You can also check them as they may have some more good products which you may like to sell. Or there are some features which will be soo much useful to you.
1.  Glow Road
Glow Road is entirely similar to Meesho which offers many products for less price and obey both Online payment and COD. But there 1 extra feature on Glow Road which Meesho is totally missing.
In Glow Road, you can share the details and pics on WhatsApp like Meesho, you can create Shop with your products & just share the shop link to your WhatsApp customers. So People they themself buy from your shop and your margin amount will be paid back to you.
First of all, people can order on their own seeing the price, so they get more trust in you.
Second of all, you don't need to order for each and every customer, you just share your shop link and people can buy on their own. So that you can handle where there are a lot of customers and you don't need to add each and everyone addresses every time.
The only reason, I have mentioned Meesho throughout the post but not Glow Road is the user-friendly nature of the Meesho App.
Download GlowRoad, and use this Referral Code ( RAVI5U6VD2C ) to get Rs 200 cash instantly.
2. MilMila
MilMila is also a great app and provides all the features which Meesho Provides, but personally, I feel there are fewer products on MilMila than Meesho or Glow Road, which made me not to mention Milmila a great place to WhatsApp retailing. And also I don't feel Milmila has a great user interface.
If you are looking for more models, which you don't  really after using Meesho, you can download Milmila